NULL
5 Simple Ways to Shine a Light on AMD in your Practice
By Lisa Chatlain, Practice Management Consultant with MacuLogix
February is National Age-Related Macular Degeneration (AMD) and Low Vision Month. This disease is the leading cause of blindness, and its prevalence is expected to soar as the world's population ages, leading to an overwhelming projected demand for AMD care by 2050. AMD Awareness Month is a great time to shine a light on this disease and its impact on patients and their families.
1. Perform Dark Adaptation Testing
While many patients believe difficulty seeing at night is a sign of old age, it's also an early symptom of AMD, which occurs most commonly in patients ages 50 and older. This early symptom is a sign of a functional deficit, undetectable on clinical exam even when augmented by structural imaging. By providing dark adaptation testing with the AdaptDx Pro® automated dark adaptometer headset, optometrists can measure the speed at which patients' eyes adapt from light to dark. The patient's dark adaptation speed, or Rod Intercept®, will let you know that the retina isn't functioning as expected, prompting further investigation. If an AMD diagnosis is made, it will be early enough to take measures to preserve their vision.
In addition to early diagnosis, measuring a patient's Rod Intercept® will allow you to monitor disease progression over time. Through more frequent testing you'll be able to alter your treatment and monitoring plan and refer to a retina specialist before vision is lost.
2. Use Snail Mail or E-mail to Educate Patients
Sending a postcard or email to patients during AMD Awareness Month is a great way to educate them about this devastating disease. Tell them about the risk factors and early warning signs for AMD and encourage them to schedule an eye exam if they have concerns.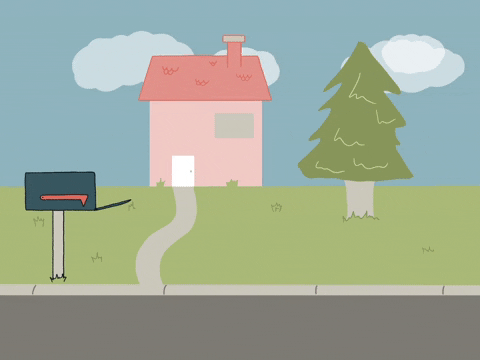 3. Provide In-office Education
Display educational information throughout your office. Posters, brochures, and simple rack cards are a great way to educate patients coming into the office during AMD Awareness Month and beyond. These small but significant initiatives open the door for AMD conversations that can lead to early diagnosis and improved outcomes for your patients. MacuLogix® provides access to a variety of patient education materials for use at your practice. Visit our AMD Academy's AdaptDx Pro section and click on resources to download PDFs and videos.
4. Energize Your Team
Everyone, from the front desk to the technicians, plays a role in delivering superior patient care. Creating a culture for AMD excellence in your practice keeps this sight-stealing disease top-of-mind when staff are working with patients. Use AMD Awareness Month to jump-start your discussions and remind your staff about why finding AMD is so important to you and your patients.
If your practice is testing dark adaptation with AdaptDx® technology, now is the perfect time to make sure their skills are up-to-speed. Ask them what support they need. Remember, AMD Academy® provides a plethora of educational resources to ensure that your team can meet your and your patients' expectations. If you have needs beyond what's offered on AMD Academy reach out to your Practice Management Consultant.
Dr. Oliver Lou and his staff at Signature Eye Care are a great example of an energetic and fun-loving team. This attitude helps them create a culture of AMD excellence in the practice.
5. Connect with Your Colleagues
In an industry where change is the norm and staying current on technology and clinical practice is critical, talking to your colleagues is invaluable. Learning how others approach AMD care can help you better define your protocols, have conversations with patients, and rally your staff. MacuLogix offers the following resources:
Find a doctor – You can use the find a doctor feature on our website to find a colleague who uses our technology and might be willing to talk. Our sales team can also recommend someone who is willing to talk to you. Just reach out to your local Regional Sales Executive and they'll make an introduction.
Practical Implementation of Dark Adaptation in Optometric Practice – This informative e-book contains advice from 19 of your peers who share their journeys and success. While this isn't "connecting" personally, it's a great tool to have in your toolbox.
Peer-to-Peer Learning Sessions – If you are a MacuLogix customer, participate in one of our learning sessions which provide an opportunity to talk to eye care professionals across the country.
This month, we remember the little things in life, like reading a favorite book or watching the sunset, that are missed most by your AMD patients. By taking a proactive approach to educate and recommit ourselves to this sight stealing disease during AMD Awareness Month, we can increase awareness and improve outcomes for your patients. What a great way to shine a light on AMD and help patients enjoy many more years of good eyesight.
Get a Free

E-Book
Practical Implementation of Dark Adaptation in Optometric Practice
This resource goes beyond explaining why dark adaptation is so important in optometric practice. Having already established the reasons why functional testing is essential, this year's report outlines the practical strategies for how to make routine testing a reality in your own eye care practice.
About the Author
Lisa Chatlain has been in the ophthalmic & optometric industries for 25 years. Her early career was in laser vision correction and she spent the last eight years as a device implementation consultant who specialized in the dry eye field before joining MacuLogix. Lisa's mother suffered from AMD which led to her passion for early disease detection and monitoring. One of her goals is to help as many people as possible preserve their vision.
Connect with Lisa on LinkedIn: