NULL
Finding AMD: Age, Approach, & Execution
Frances Bynum, OD
As an optometrist who practices in a rural market, I feel a heightened level of responsibility for my patients. The closest ophthalmologist is about 60 miles away, which firmly cements my role as a primary eye care provider. Because of that, I want to have a positive impact on patient outcomes, whether it's for macular degeneration, diabetes, or something else. We all know that when we detect disease early, we have a better chance of improving outcomes than we do if they have moderate or severe disease.
Going beyond a checked box on a form
Our approach to patient care is a bit different. Over the years we've modified our processes to offer a more personalized experience and better serve our patients. Like many practices, we used to hand patients a stack of paperwork to fill out. However, we realized that this didn't allow us to have the right conversations with patients. We needed to be able to ask good questions and probe for the right information about family history and eye diseases – stuff that goes beyond a checked box on a form.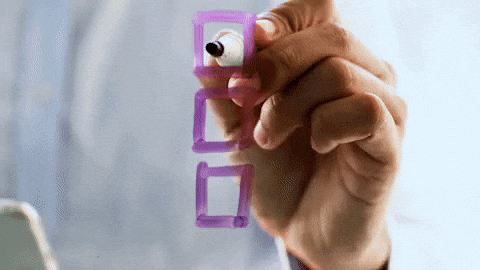 We can also agree that most patients know little about eye diseases. They might know that "mom goes for shots in her eye," but not that she has AMD. I rely on my staff to conduct "intake conversations," which allow them to ask specific questions about diabetes, cholesterol, hypertension and more, to better understand a patient's risk. It also gives them the opportunity to talk to patients 40 and older about a screening package that includes dark adaptation testing and Optomap retinal imaging.
Introducing the 40+ screening program
When I introduced the 40+ screening program to my staff, all of whom are women, I explained it this way: You know what happens when we turn 40 — our doctor recommends a mammogram. While this creates anxiety for some, we know that it's an important screening that will provide our healthcare provider with a baseline for our breast health. Most of us will receive the all-clear and know that everything is okay, but we know our provider wants to check us again next year. It's become accepted medical practice.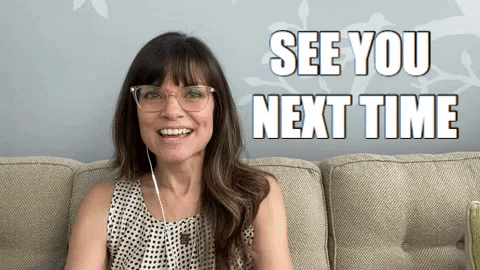 Our goal is to start the AMD conversation with patients at age 40. We want them to understand their risks for this disease and the benefits of early testing. We want them to know that it's important to get a baseline on their retina health and to monitor it regularly. We want this to become "acceptable medical practice," at least in my practice.
For patients 40 and over, we have about almost a 90% capture rate, and by offering this screening package we have tripled our AdaptDx Pro® testing. For the 10% of people that don't choose the screening, we may still do it at no charge, just because it's that important. That sends a powerful message to our patients, and most of them agree to testing the next year. It's our way of slowly changing the standard of care.
Are we finding more early AMD? Absolutely. If the Rod Intercept® from their AdaptDx® Rapid Test is greater than 6.5, we'll do an OCT to get a baseline. I'm surprised to be doing OCTs for patients I never would have selected for this test if they hadn't failed the Rapid Test. We then schedule these patients for an Extended dark adaptation test within six months.
Making early AMD detection the standard, not the exception
Why do we start dark adaptation testing at 40 when it's younger than many other optometrists choose to begin? We landed on this age for a very special reason. I have a patient, Karen, who came to see me when she was 42 years old. Karen was having trouble seeing up close and needed an exam but almost didn't allow us to perform an Optomap screening because her insurance wouldn't cover it. When I dilated and looked into her eyes, I couldn't believe what I saw.
I remember telling her, "Karen, we're going to go over my findings. But before we do that, I'm going to have my staff take some retinal scans. I know you didn't want to have this done, but these pictures are going to show you what's going on." I did this because I knew that I was referring her to a retina specialist with macular degeneration in both eyes, at 42 years old.
Karen was very healthy. She didn't have diabetes or hypertension, although she did have high cholesterol. She wasn't your typical elderly patient who you might suspect to have AMD. When you start looking for this disease, the goal is to catch it as soon as it begins. Karen is why we start looking for AMD at 40.
While we are just one small practice, we're doing our part to make early AMD detection the standard, not the exception. That begins by demonstrating the importance of dark adaptation testing and having educational conversations with our patients. We want our patients to have the right information as early as possible so they can take proactive measures for their eye health and together, we can improve outcomes.
About the Author
Frances Bynum, OD, received her Doctorate of Optometry degree from Southern College of Optometry in Memphis. As the owner of Northwest TN Eye Clinic, she has brought state-of-the-art equipment and the latest procedures into her practice. Dr. Bynum is a National Board of Optometry Examiner and an active member of the American Optometric Association, Tennessee Association of Optometric Physicians, and the Northwest Tennessee Association of Optometric Physicians. Dr. Bynum is also a fellow of the Tennessee Academy of Optometrists and serves as a Vision Source Administrator.