NULL
The Secret to Successful AMD Programs
4 Steps for Standardization
Christine Akers, Practice Management Consultant
Getting to know your practice and what drives you to take great care of your patients, especially when it comes to age-related macular degeneration (AMD), is a favorite part of my role as a Practice Management Consultant (PMC). Why? Because it allows me to customize your training to ensure success – and your success is what has the potential to positively impact patient outcomes.
Over the past few years, we've learned a lot about AMD diagnosis, management, and treatment by working with hundreds of eye care professionals across the country. What we realized is that the simplest way to optimize results for your patients and your practice is to make dark adaptation testing part of the standard workup based on the leading risk factor for the disease: age. This provides a level of consistency for staff and helps them quickly master the necessary skills, while also offering a consistent level of care to your patients.
We recommend that you start dark adaptation testing for all patients at age 50. In some ways, we can call 50 the "magical age" when patients do things like get their first colonoscopy or prostate exam. In all these cases, doctors are looking for signs of early disease. And, we all know, when we catch things early, there is a much better chance of taking corrective action to delay disease progression.
The same is true for AMD. Nothing is more satisfying then telling a patient, "We tested your dark adaption speed and it's within normal limits, but we'll check it again next year." It's also important to have the opposite conversation when necessary – and as early as possible. So, when a patient does fail the Rapid Test, you'll bring them back for an Extended Test to get a baseline for how delayed their dark adaptation is. It's then that you can educate them about the disease and recommend a treatment plan. No matter what, dark adaptation testing allows you to take better care of your patients – and they'll know that you're looking out for them, just like their other healthcare providers who begin important disease screenings around the same age.
We know that implementing new technology comes with some trepidation. When best practice dictates testing every patient over 50, it's natural to be slightly worried about how to incorporate that extra test into your clinical flow. We've taken our extensive experiences and knowledge of these best practices to create an implementation solution: the AMD Excellence Program®. This program provides a structure – broken into manageable steps – to help you establish a successful AMD business. As your PMC, it's my job to get to know your practice so I can guide you through the process and customize my training to suit your needs. Let me walk you through the program and show you what I mean.
Step 1: Device Training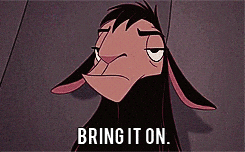 The first step is to ensure that your team is comfortable using the new technology. The AdaptDx Pro® comes with a built-in AI technician, Theia™, who will provide a consistent test experience for each patient. She does this using adaptive feedback and gentle coaching. However, your team needs to explain the test to the patient and set the device up properly before Theia can take over. Many of my customers consider Theia to be another member of their team.
In the first part of our AMD Excellence Program, we cover basic device training that will help your staff gain the confidence they need to introduce this crucial test to your patients. Things like charging and cleaning the device, navigating the user interface, instructing patients to appropriately don the headset, starting the test for the patient, and understanding and recording test results are all included. The training is done virtually, but I make sure that your team gets to practice with the device. We want them to be comfortable, and practice makes perfect!
Step 2: Practice Implementation & Program Launch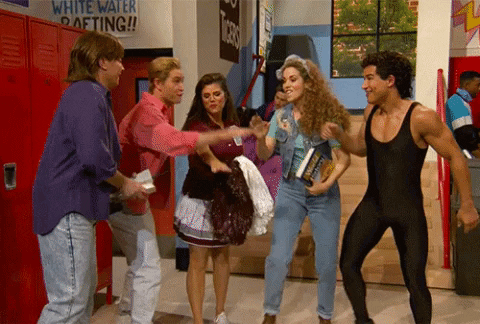 The next step of the process is designed to ensure that everyone knows and understands their role in making your AMD program a success. This is where some of the customization comes in. I'll spend time with key members of your team to learn more about your practice, outline goals, and discuss workflow and scheduling. We then bring your entire team together to share your plan and set expectations.
Step 3: Weekly Check-ins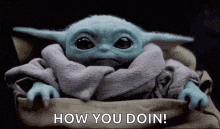 Once you're up and running, I'll schedule weekly check-ins with your AMD leader to ensure your team is on track. We'll review the schedule for the upcoming week and identify the number of patients ages 50 and over that will need to be tested using the AdaptDx Pro. We'll also look back at the prior week and ensure that all the patients who should have had their dark adaptation speeds tested were able to receive the test.
This will help us uncover any roadblocks and implement necessary process changes to keep your team moving in the right direction. Often, we'll make minor adjustments and provide additional device training to improve your staff's confidence and ensure that dark adaptation testing becomes routine.
Step 4: Ongoing Support
Long term, our goal is to maximize your success and help you maintain your efforts to capture and monitor AMD. This means that beyond the initial implementation steps, you have access to great resources to support your journey, including ongoing support from your PMC, which might include additional coaching or training.
We offer AMD Enrichment Sessions on topics such as KPIs, general AMD education (this is a great one for every practice), marketing and social media, business analysis, and more. You can self-select one of these, or your PMC may make recommendations based on what she knows about your practice. You also have access to our AMD Academy®, an online resource that includes videos and educational content, which is great as refresher training for existing staff or first-time training for new team members.
We also understand the value of peer-to-peer learning, so we've provided access to User Groups. These sessions will give you a chance to talk to other optometrists – both experienced AMD clinicians and those new to AMD – to learn how others are successfully managing patients with AMD. We know that each practice is unique, so it's my role (or your PMC's) to customize our AMD Excellence Program to work for your team and your patients. Through experience, we've learned that our 4 steps to standardization are crucial, but by following best practices, listening, coaching, and monitoring your progress, we're truly able to ensure success. The one common denominator – among practices and the MacuLogix® team – is that we all want to eliminate blindness caused by AMD, and when we work together, anything is possible.
Want to learn more about our approach?
About the Author
Christine Akers has over 25 years of experience in the optometry and ophthalmology fields. She has been with MacuLogix since 2017 after working for Premier Optometry Group, Ohio State Wexner Medical Center, and Smith Clinic. Christine is a veteran of the United States Marine Corp and was also recognized with the prestigious Meritorious Mast signed by the Commanding General and Two Military Letters of Appreciation.
Contact: