LEAD THE REVOLUTION IN AMD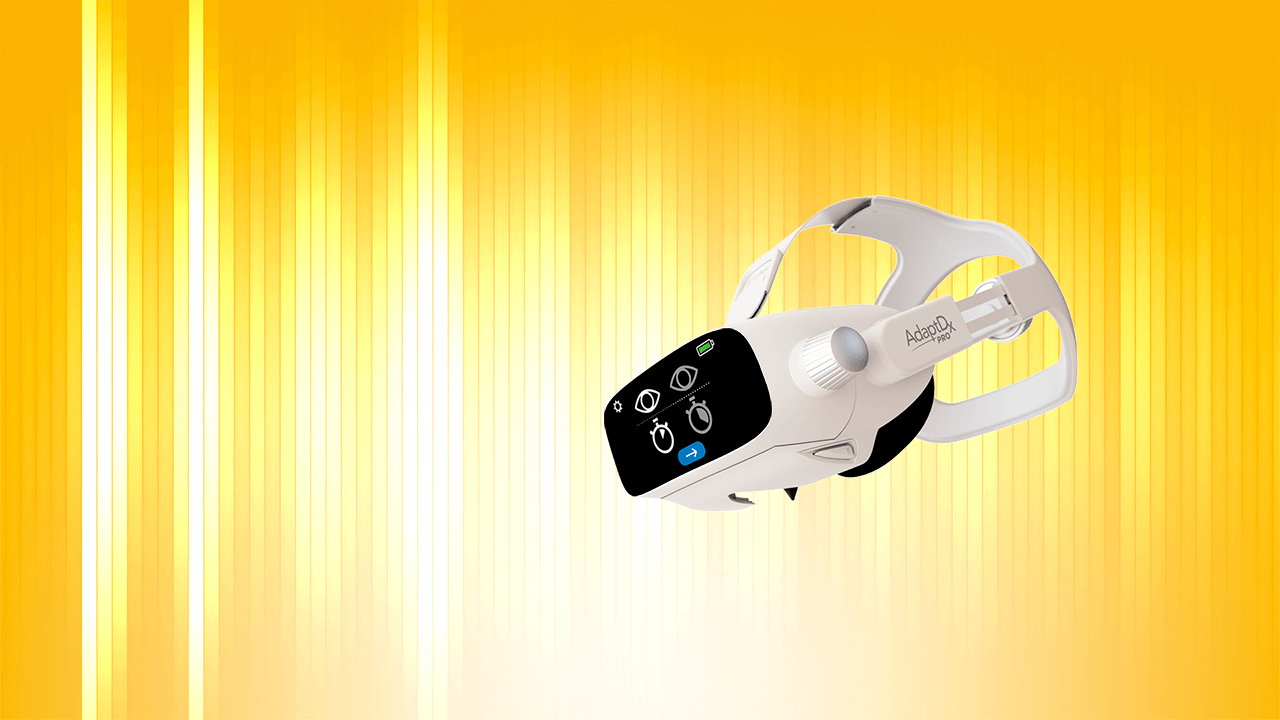 Meet Theia
Our friendly on-board technician, Theia™, guides patients through the test. Powered by artificial intelligence, she delivers a uniform experience, every time. Her personalized coaching and adaptive feedback help keep patients focused throughout the test. Theia is multilingual so you can offer testing to your patients in their native language.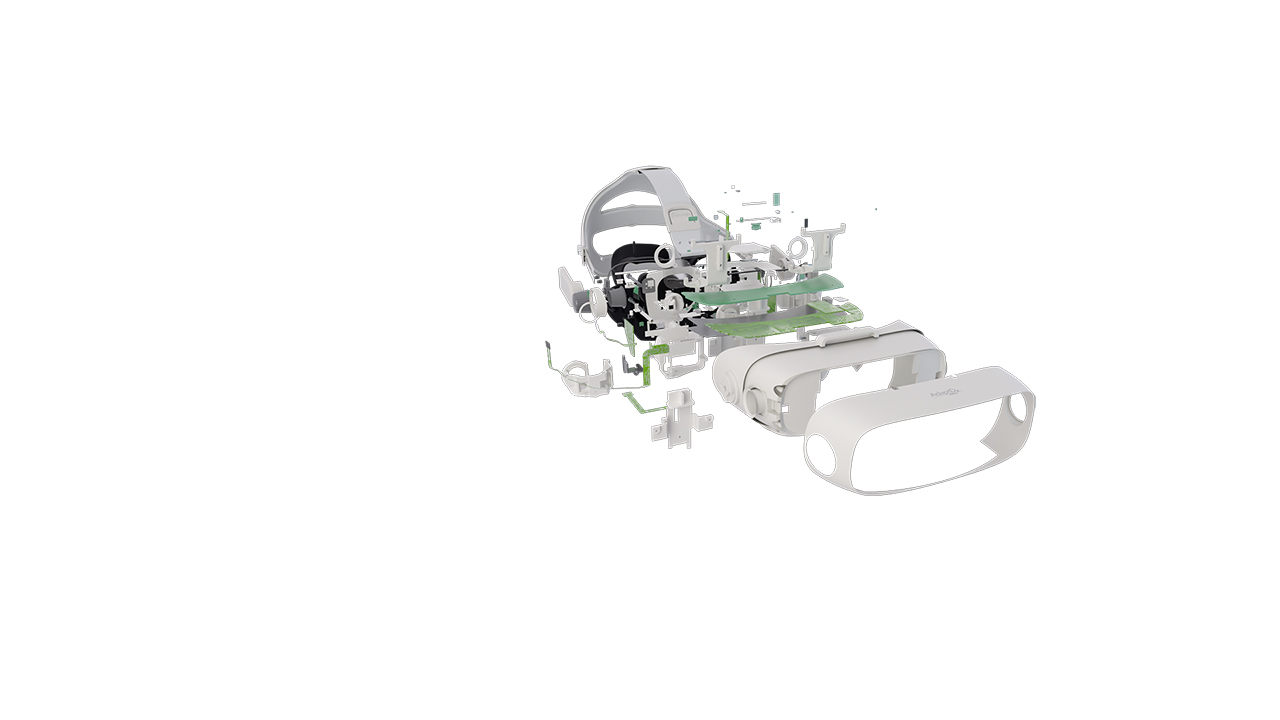 Experience Breakthrough Technology
Backed by 20 years of proven clinical research, the AdaptDx Pro® is a revolutionary new way to test patients. Advanced, precision eye tracking technology automatically aligns with the eye to capture an accurate measurement of dark adaptation function.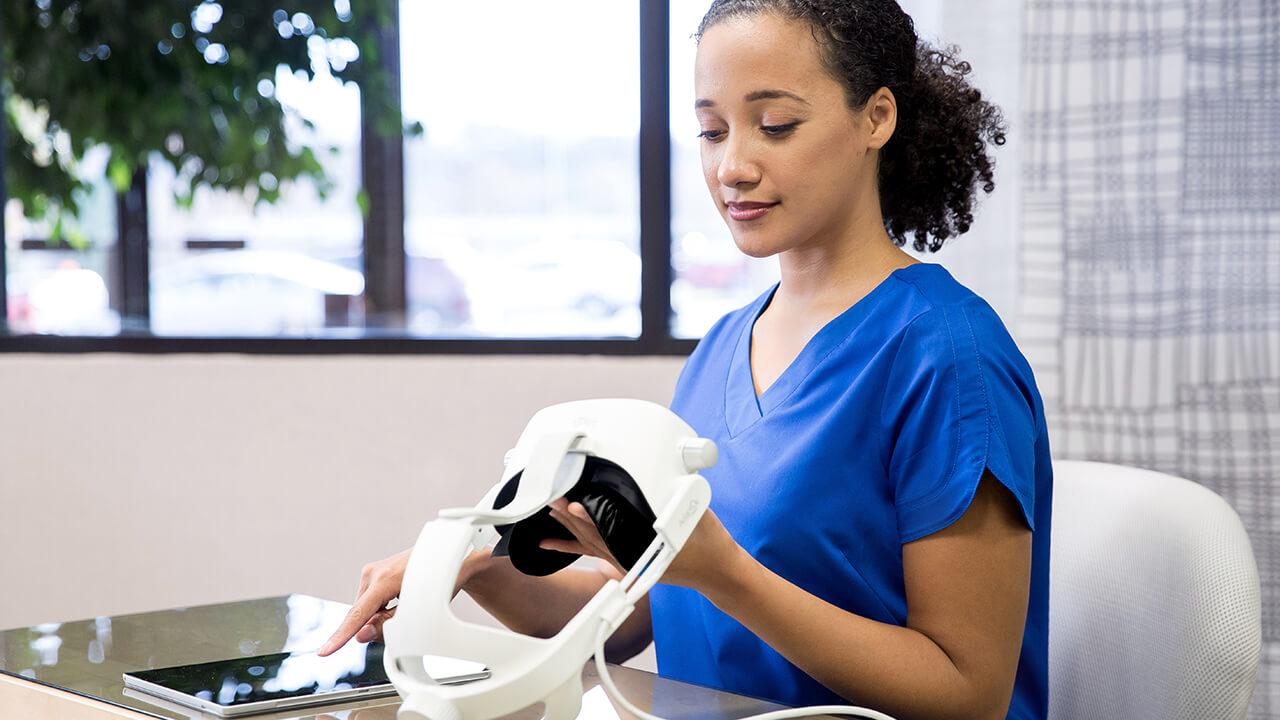 Step into the Light
The AdaptDx Pro conforms easily to your space and workflow by eliminating the need for a darkroom. Its custom eyecups form a light-proof seal, creating a personal darkroom. You can even run multiple tests at the same time with multiple devices.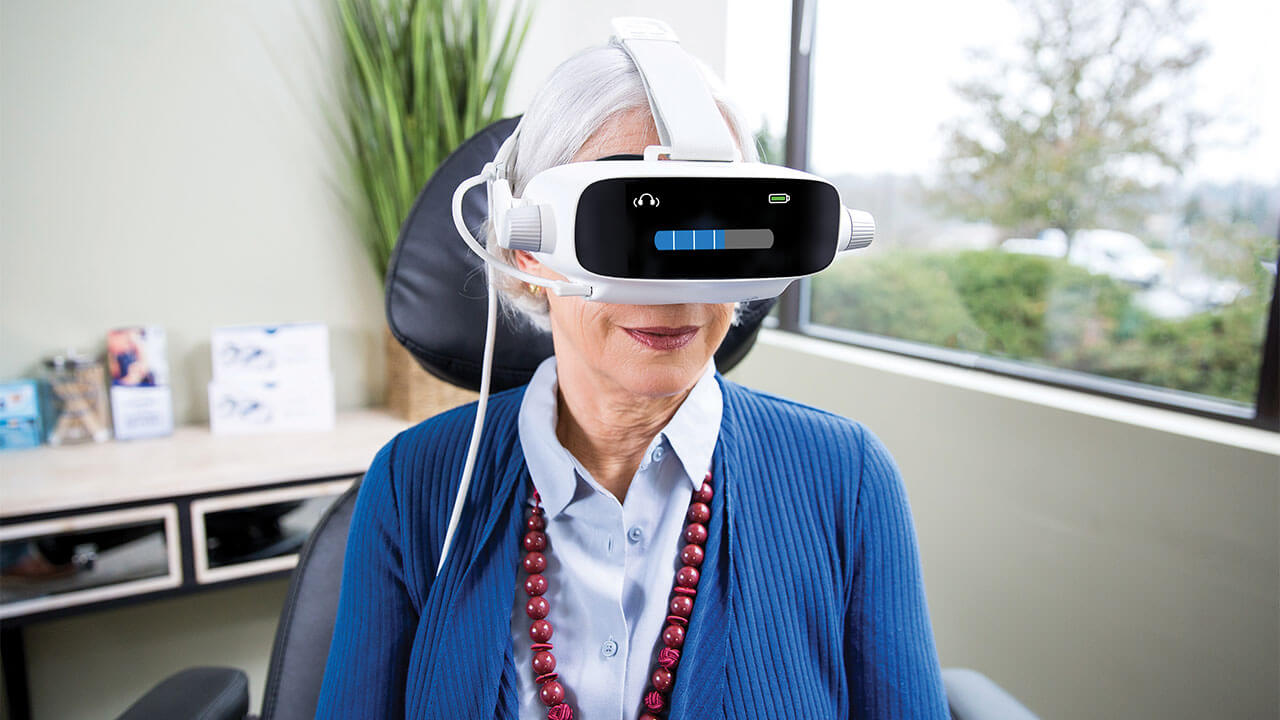 Read Results with Ease
An interactive LCD screen displays simple and clear instructions for the technician, making it easy to start and monitor progress. The intuitive user interface makes adoption quick and easy.
Change the Future
for Your Patients and Your Practice
Our AdaptDx Pro combines the game-changing science of dark adaptation testing with patient comfort and convenience.
Your patients will be impressed by the innovative technology of the headset. You and your team will appreciate how easily the AdaptDx Pro fits into your workflow. Everyone will welcome the peace of mind that comes from the early diagnosis and treatment of AMD.
Improve Patient Outcomes
An early AMD diagnosis leads to better patient outcomes. The AdaptDx Pro reliably measures dark adaptation speed.
Backed by Over Five Years of Clinical Use
The original AdaptDx® was introduced in 2014 as the first fully automated dark adaptometer for clinical use. Since then, hundreds of practices and thousands of eye care professionals have been using dark adaptation to help diagnose and monitor AMD.
Implementation Expertise
Each AdaptDx Pro purchase is supported by our AMD Excellence Program®️ to help you achieve your patient care and practice revenue goals.
Contact Our Sales Team
As the AMD Experts®, our sales team is here to answer your questions about the clinical and financial benefits of the AdaptDx Pro.